Battery reconditioning
What is battery reconditioning ?
Reconditioning a battery is taking off the used cell elements (a cell is a cylindrical battery 18650) and replace them by new ones. Indeed, when we receive your battery, the used cells are recycled and replaced by new lithium ones.
How to send us your battery ?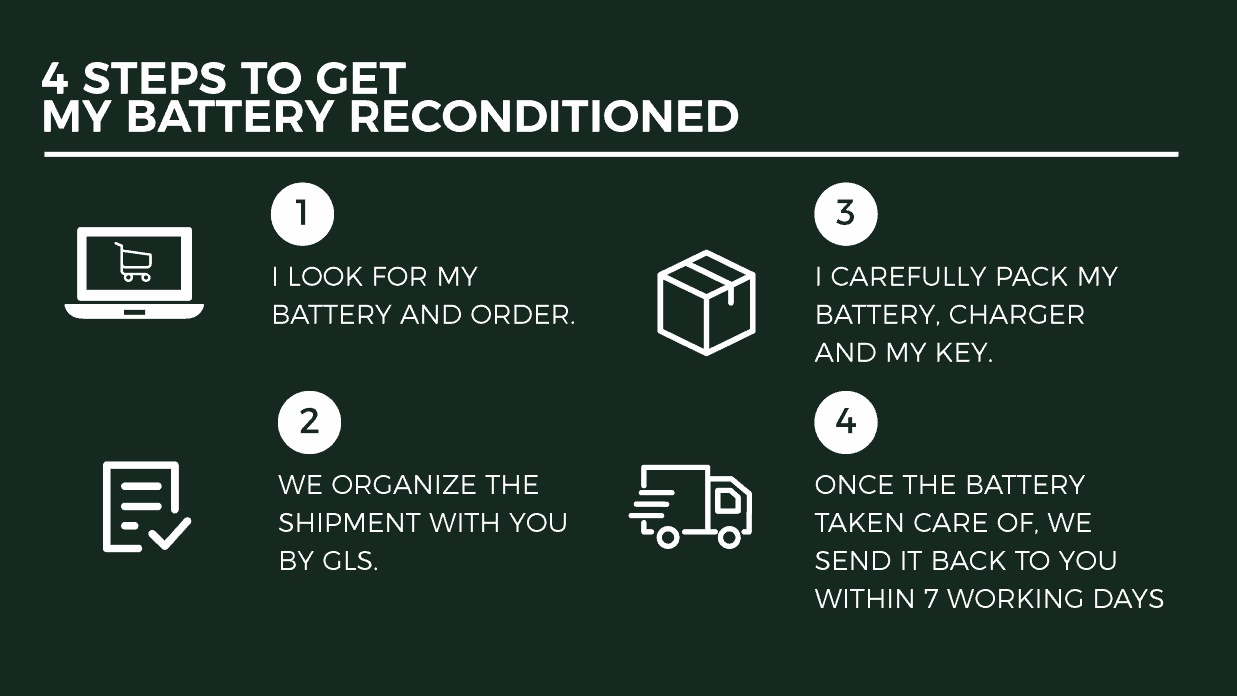 Get your battery reconditioned is really simple. Look up on our website the battery corresponding to your bike. Once you've find it, click on "i buy" then "order" in your basket. Within 24H (from monday to friday), we will contact you to arrange the pick up.

Once the battery taken care of, we send it back to you within 7 working days, directly at home !
Why recondition your battery ?