Reconditioning an electric bicycle battery
After a few years, the battery in your electric bike is likely to lose its range and your bike its performance. Reconditioning your electric bike battery may then be necessary to give your electric bike a new lease of life. Reconditioning an EAB battery is quick and easy. We explain everything in this guide.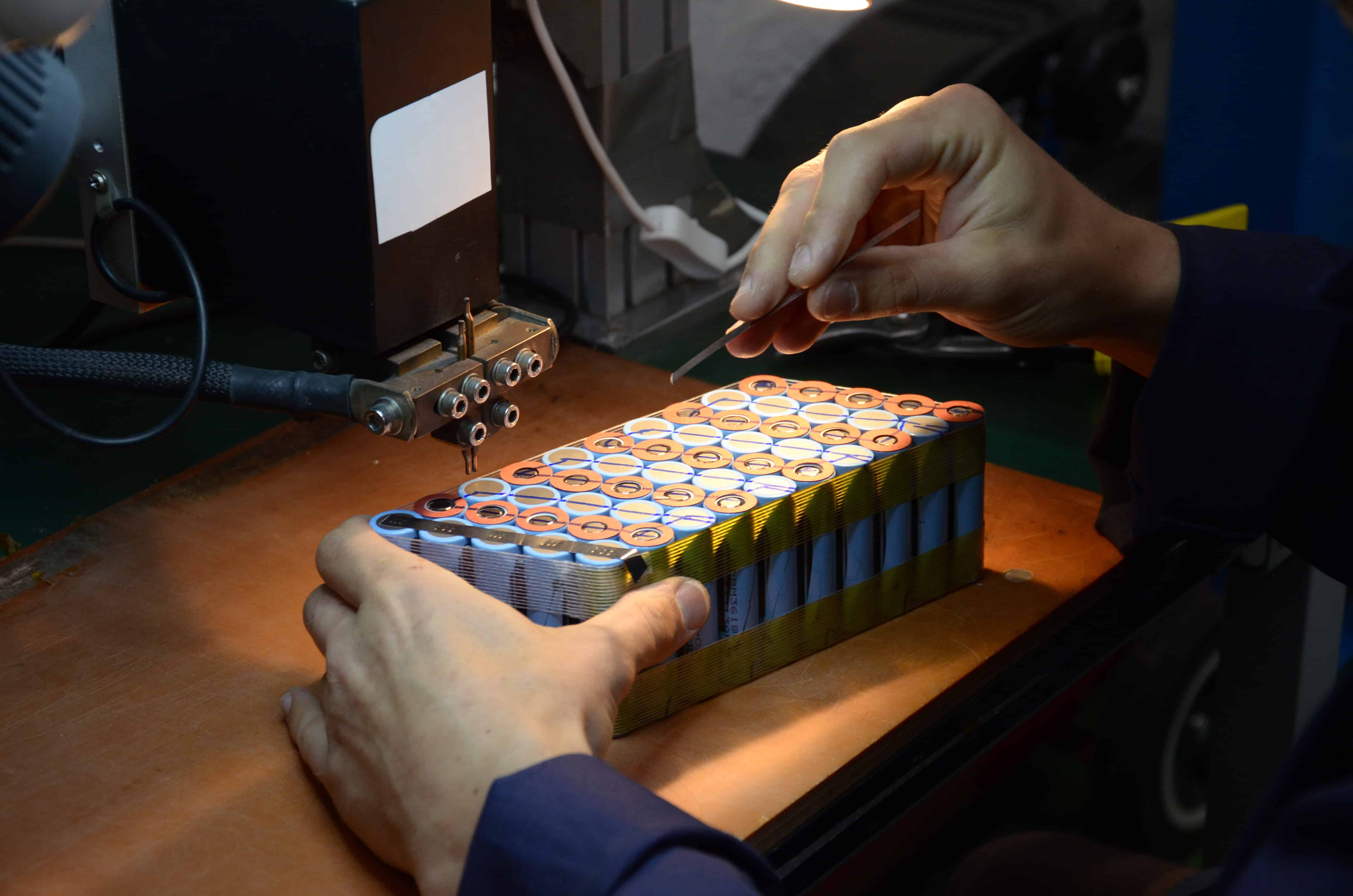 What does reconditioning a battery technically involve?
Reconditioning a battery involves removing the used cells (a cell is a cylindrical 18650 battery) and replacing them with new cells.
1) When we receive your battery pack, we open it and remove the used cells (which are then sent for recycling) to replace them with new lithium cells.
2) Once your battery pack has been assembled according to the required power (voltage) and capacity (amperage), the cells are soldered together.
3) We then install the electronic circuit that will protect, control and balance the battery.
4) Tests are carried out to check the performance and cycling potential of this new assembly.
5) The batteries are then insulated in a heat-shrink PVC sleeve to prevent short circuits.
6) Finally, everything is replaced in the original battery box.
At Doctibike, we carry out our reconditioning work in France at our workshops in Lyon, where we insert lithium cell packs linked to a new electronic board. Even though a battery has an average life of around 5 years, reconditioning your battery will extend its life and that of your electric bike as much as possible.
We work closely with suppliers of quality brands. Choosing a reconditioning specialist is a guarantee of reliability and durability for your new components.
Who should consider reconditioning an electric bicycle battery?
Battery reconditioning is particularly aimed at :
- People who have an electric bicycle that is no longer on the market and whose batteries are no longer produced
- People who have a faulty battery or one that is starting to lose charge
- People who want more range or power
Reconditioning your battery can also be a good idea if you want to switch to a newer, more powerful technology.
It is not advisable to recondition a bicycle battery yourself. We recommend that you call in a specialist to avoid any collateral damage.
In fact, if your battery is faulty, your battery pack should first of all be subjected to a complete diagnosis. This will determine what is preventing your battery from working properly.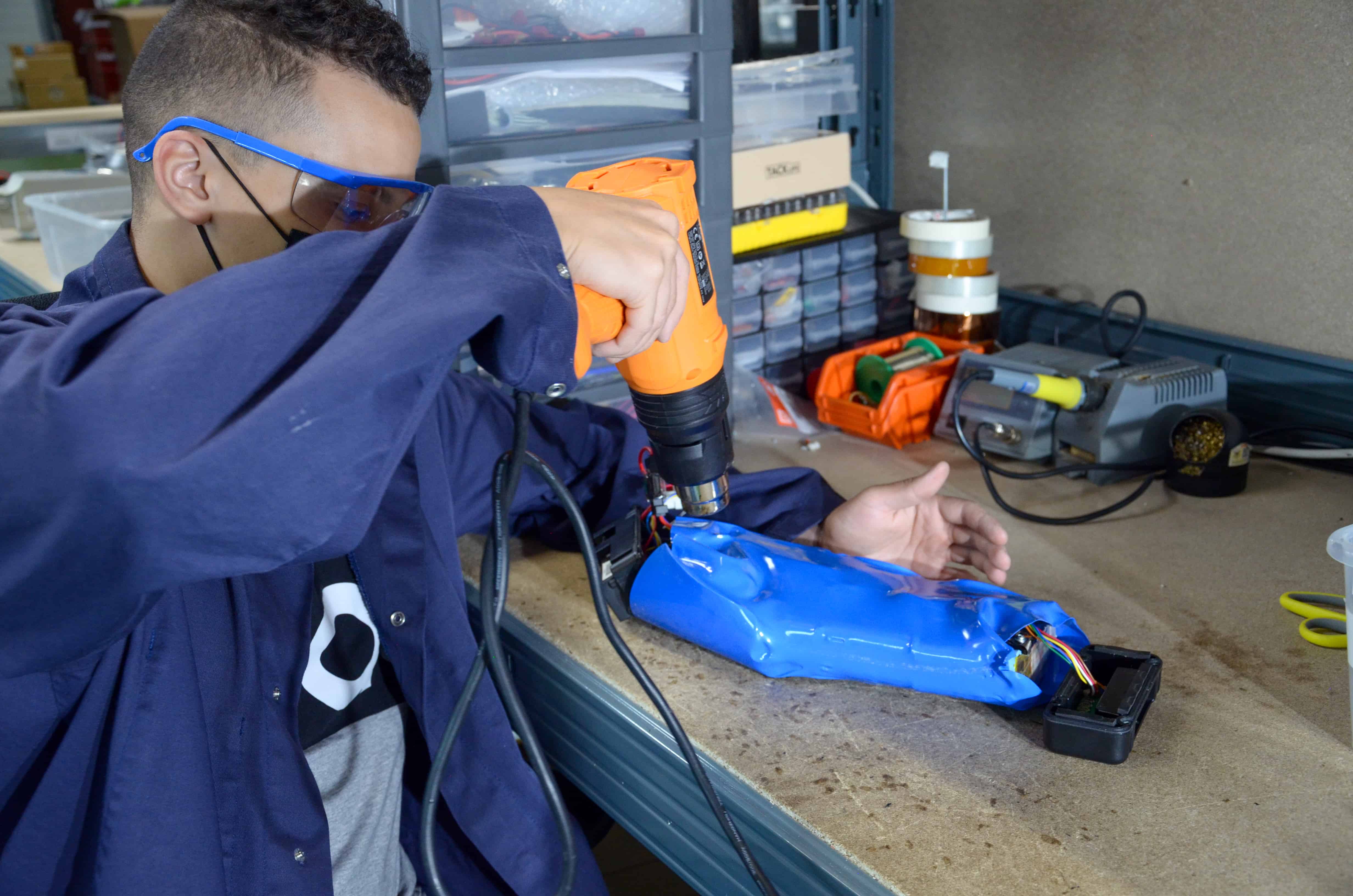 What are the advantages of reconditioning an electric bike battery?
- Recycling: Once your battery has been reconditioned, all its components are sent to a service provider specialising in the recycling of electrical components. This means you're doing your bit for the environment, because your old components get a second life, and you don't have to throw away a whole battery!
- Cost: Battery reconditioning is cheaper than buying a brand-name battery. You don't have to pay for the parts that will be reused, such as the box, connectors or sometimes the electronic board (BMS).
It's also much cheaper to recondition your battery than to buy a new electric bike.
- The only solution: Perhaps your electric bike manufacturer no longer exists. Reconditioning is therefore your only solution for getting a battery that works. Substitute models may be available, but be careful about the origin of your batteries and choose a specialist you can trust.
- Quality: Electric bike battery reconditioning is carried out using cell packs selected by us in our workshops in France and systematically checked before being sent to you. The quality of the cells will optimise the performance and lifespan of your battery.
- You're supporting the local economy: Doctibike is now the leader in reconditioning.
How do I recondition with Doctibike?
Have you finally decided to have your battery reconditioned by a specialist?
Once you have ordered your battery reconditioning from our catalogue, we invite you to discover the steps to follow by clicking on the button below:
Your battery beyond repair?
Sometimes your battery cannot be repaired, either because it has deteriorated too far or because it is too complex to open.
In this case, you need to replace your battery with the same model as the one originally installed.
At Doctibike, we give you access to a catalogue of new batteries that we guarantee for 2 years! Whether your battery is a TranzX battery, a Forerunner battery, a Hilltecks battery or a Kalkhoff Impulse battery, we work with the best suppliers to offer you reliable and robust brands.
Don't hesitate to contact our customer service department for any further information you may require at contact@doctibike.com.
What can I put in the box with my battery?
Don't forget to include your battery, charger and keys!