ALL ABOUT RECONDITIONING AT DOCTIBIKE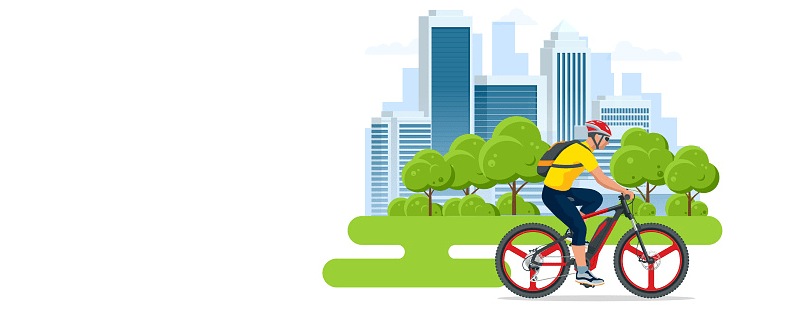 THE STEPS OF RECONDITIONING
A reconditioning of electric bicycle battery is above all the replacement of the used cells of your battery by new ones.

You can choose the reconditioning of your electric bike battery at Doctibike for several reasons:
We use quality cells to replace yours (Samsung, Panasonic, LG).
Each battery is tested in our workshop with our Battery Tester Doctibike and is guaranteed for 2 years.
A reconditioned battery can cost up to 50% less than a new battery.
The price varies depending on the capacity you want to give your battery.
Adding amperage will allow you to go further while remaining 100% compatible with your bike.
No more rides where your battery is flat after 30 minutes!
Your used cells will be recovered and recycled by our partner recycling organization
After ordering the reconditioning of your battery on our website and then printing your transport voucher, you are ready to prepare your package!
1. Choose a strong box
2. Protect your products and immobilize them with bubble wrap or polystyrene
3. Separate your products one by one
4. Tape the key to the battery
5. Use adhesive tape to close your box
6. Drop off your package at a relay point
Don't forget to include your battery, charger and keys!
Without these three elements in your package, the reconditioning will be delayed, which would be a shame!
Will the battery perform as well as a new one?
Yes, it will. Reconditioned batteries have the same characteristics as a new battery. In some cases it is even possible to increase the battery's autonomy and thus improve its performance.
Can reconditioning cause an incident on the bike?
The battery remains 100% compatible with your bike. No incident is to be deplored.
However, we strongly recommend that you follow the advice on optimizing your battery to maximize or extend its life. Also do not hesitate to consult the technical data sheet of your battery reconditioning, in order to be informed of all the technical details.
Will my battery work normally?
Yes, it will. Reconditioned batteries have the same characteristics as a new battery. There are, however, some well identified battery models for which the repair results in a loss of functionality (battery charge indicator) even though this hardly affects the use of the battery.
If this is the case with your battery, you will of course be informed in advance by our team of advisors before starting any repair.
Do you do the reconditioning yourself?
Yes, your battery will be reconditioned in our workshop in Villeurbanne by
technicians specialized in small mobility and electric bikes.
Is my battery guaranteed?
After the reconditioning of your battery, it is guaranteed for 2 years.
What is the lifespan of the reconditioned battery ?
Your battery will last between 4 and 6 years on average, if it is properly maintained.
My battery doesn't work properly or at all, even though I haven't used it much. What could be wrong with it? Should I opt for reconditioning?
A battery should be recharged about every two months. Otherwise, the battery is discharged and can be irreversibly damaged. If these conditions are not met, the purchase of a new battery or the reconditioning of your battery is recommended.
Having your battery diagnosed will allow you to know if your battery needs to be reconditioned.

Not sure? You can have your battery diagnosed at Doctibike for 60 €.